MUSIC SHEETS - Beyonce's Set list for Superbowl
Superbowl is in less than a week! Now, I don't care that much about sports, much less than football but I do enjoy watching the half time show.I fondly remember, about two years ago, Glee did a Superbowl episode where they performed a mash up of Thriller and Heads Will Roll for the halftime. I wanted to watch it badly that I cut school just so I could. That was the first time I have ever cut classes for!
So last year, Madonna did the half time show. The Queen of Pop did amazing although it was lip synced. This year, it will be another music royalty's turn to impress us. Beyonce will be doing the half time show!! And details of her set list have been surfacing everywhere including a rumored reunion with former Destiny's Child members, Kelly Rowland and Michelle Williams.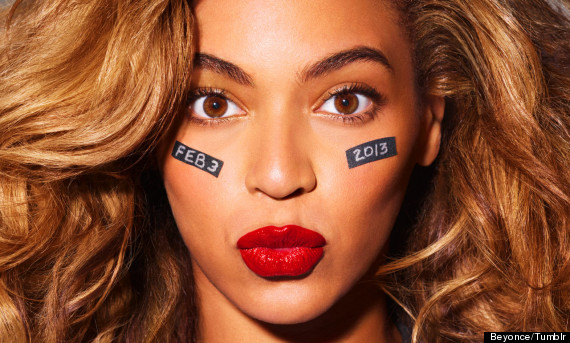 According to Rollingstone.com, Beyonce's show will open with her smash hit "Crazy in Love" before reuniting with her former group mates to perform some of their biggest hits including "Bills Bills Bills" and "Survivor". The reunion will end with "Nuclear," a new track from their compilation album, "Love Songs." Beyonce will end the show with the premiere of a new song from her next album.
Though, I won't be watching live and will only be watching on TV, I am so excited to see Destiny's Child reunite again. I am a fan of Destiny's Child and it would be really nice if they will perform once again as a group.
If you have questions, comments, or suggestions post them below or on twitter @iamthebluedevil