MUSIC SHEETS - A Fis of Their Music
As much as I love listening to pop and rock, I always feel more relaxed when listening to indie music. Somehow, listening to indie makes me feel disconnected to the world and just listened to the beat and think. And that makes me feel relaxed. Though, I admittedly enjoy more listening to pop and rock, once in a while, I do like to just listen to music and think peacefully.
Anyway, this new music I'm about to share is something that I don't usually listen to. But it's from an independent music label that has been making quite a name in the music scene. So now, I give you Fis!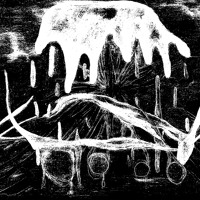 Fis, or Olly Peryman is a music producer that has built his name mostly in the underground scene. One of his biggest hits DMT Usher which was released by Samurai Horo in 2012. Fis's music is somewhat alienlike and kinda difficult to explain. Though DMT Usher has a bit of a tempo vibe and psychedelic beat that gives an upbeat and meditative feeling.
This year, Fis is going to release his own EP entitled
Preparations
which will be released this November 18 via Tri Angle Records. Preparations will be released on limited edition vinyl and digitally worldwide.
I certainly would like to listen more to him in the future. He is someone who definitely we must look out for.
What can you say about Fis? Post your comments below or on twitter @iamthebluedevil